The Magic of Ceramic Tool is our
KnowledgeExperienceCustomer Service
Our metal trims accommodate tile, carpet, vinyl of all kinds, wood and stone flooring, helping designers and architects create a lasting, beautiful project, as well as making installation much easier for the contractor.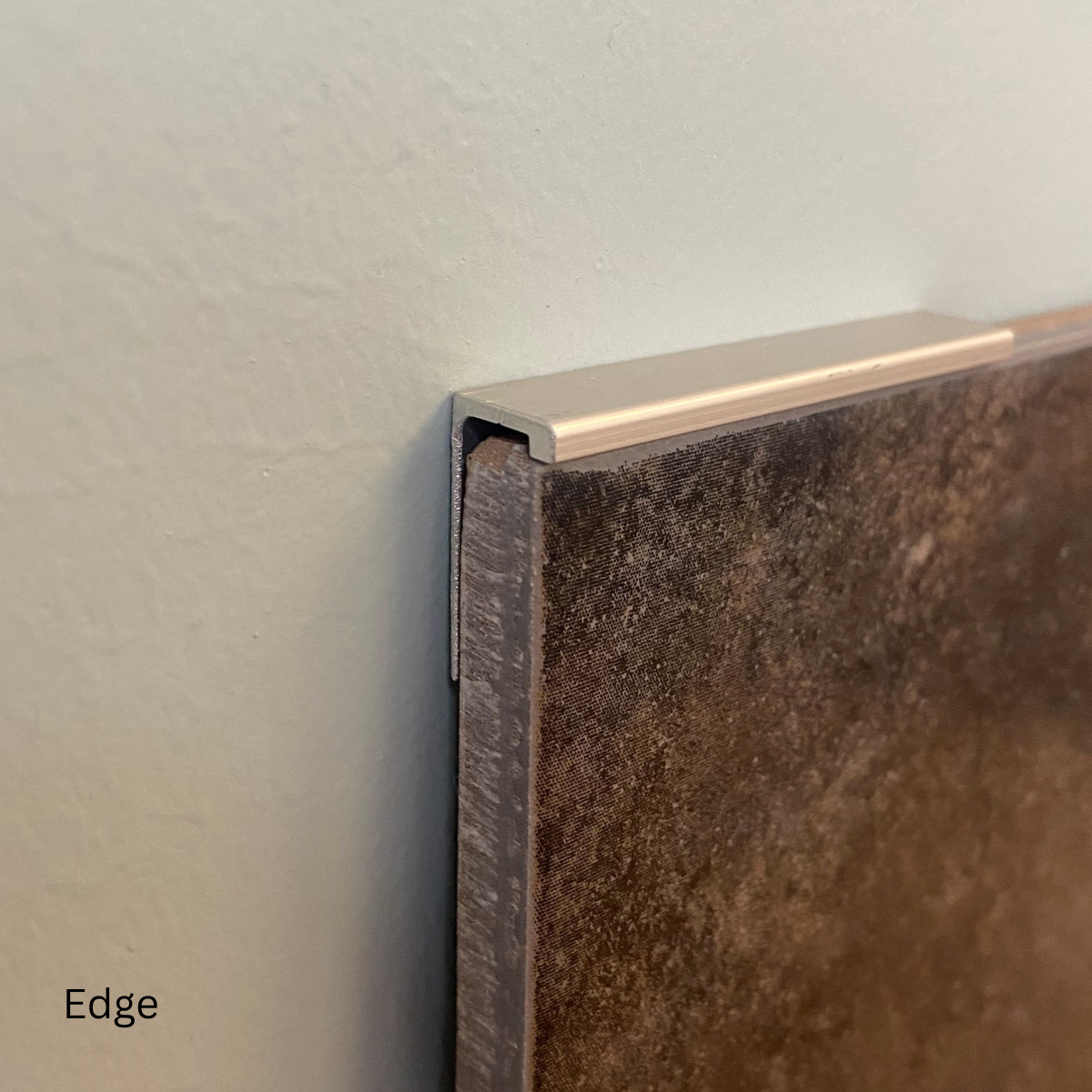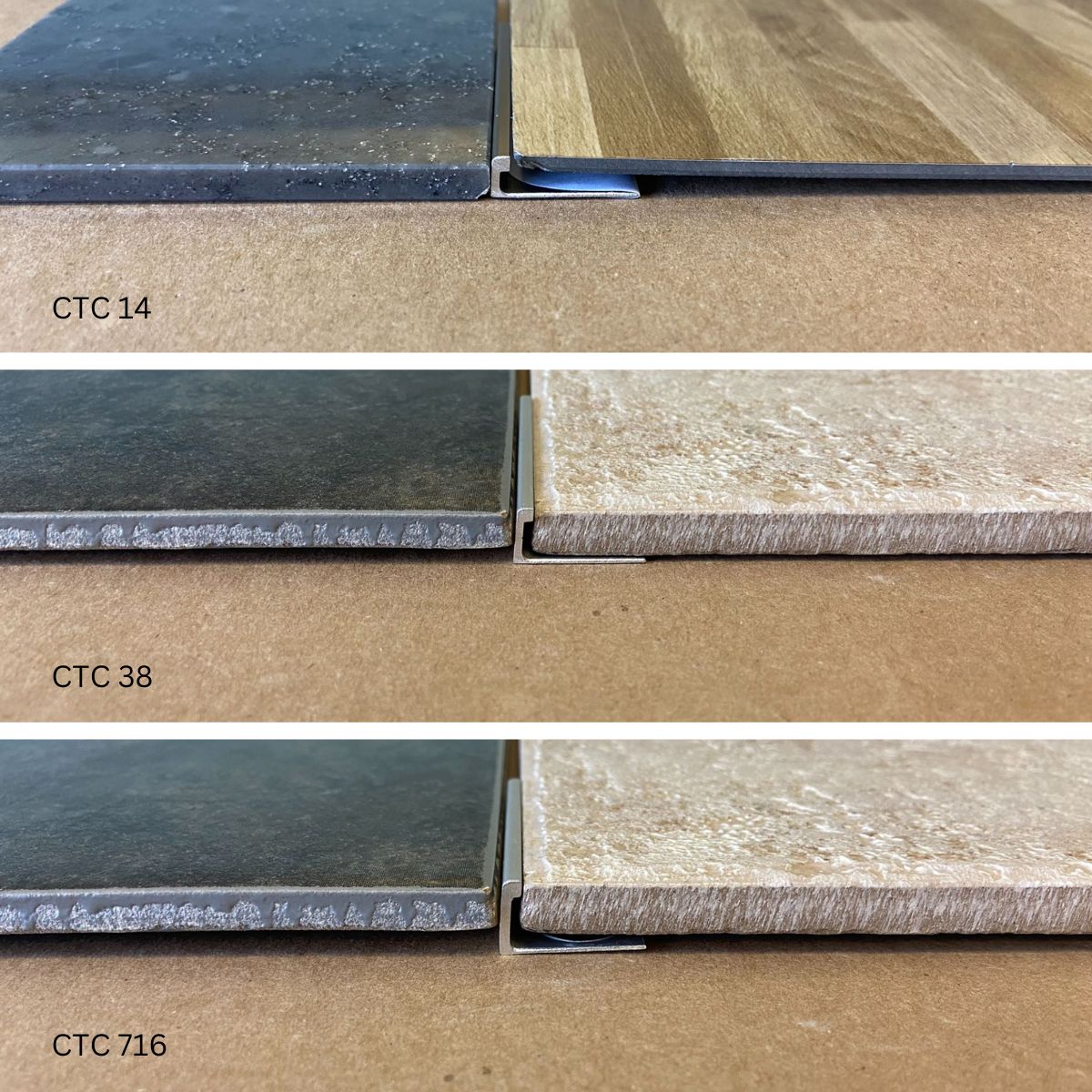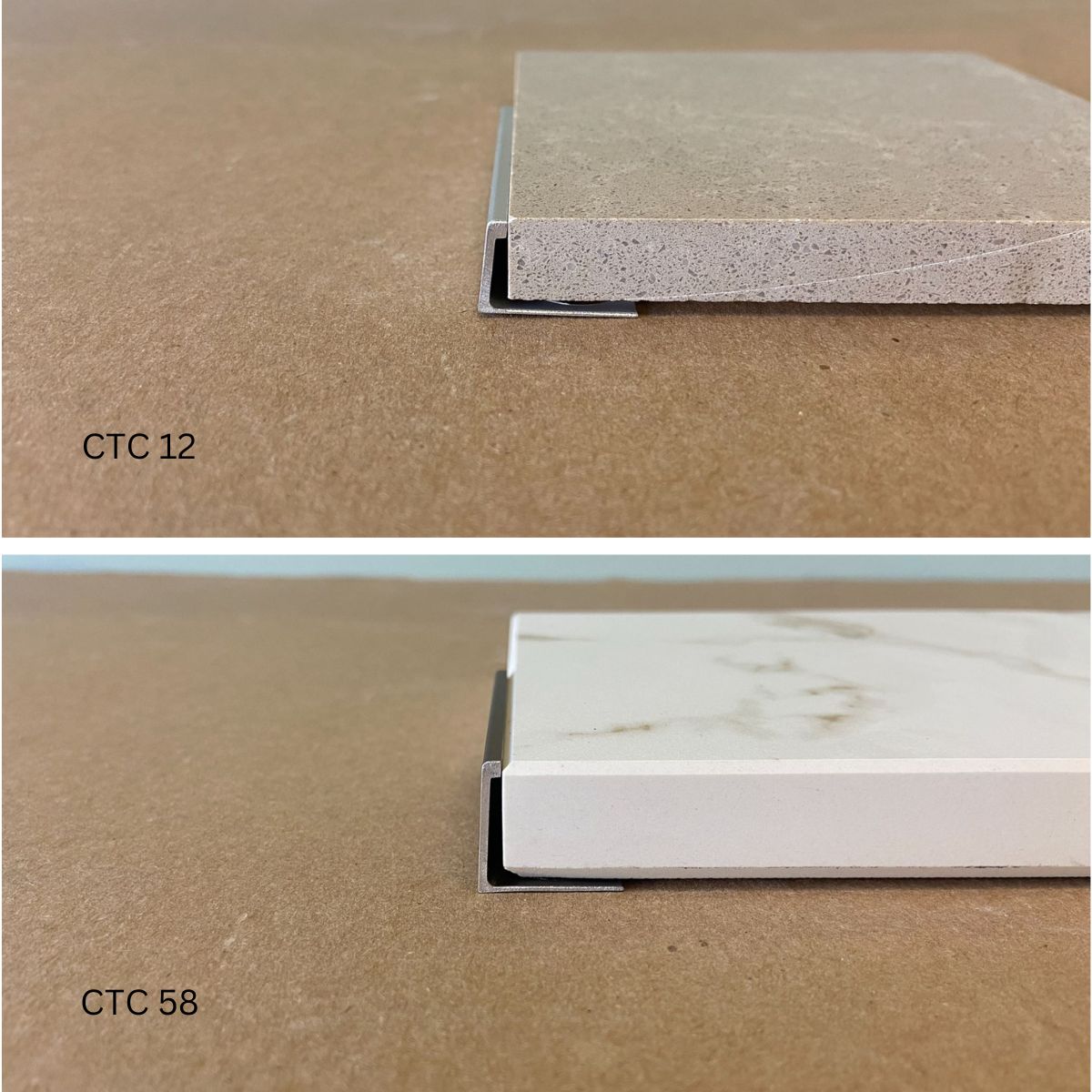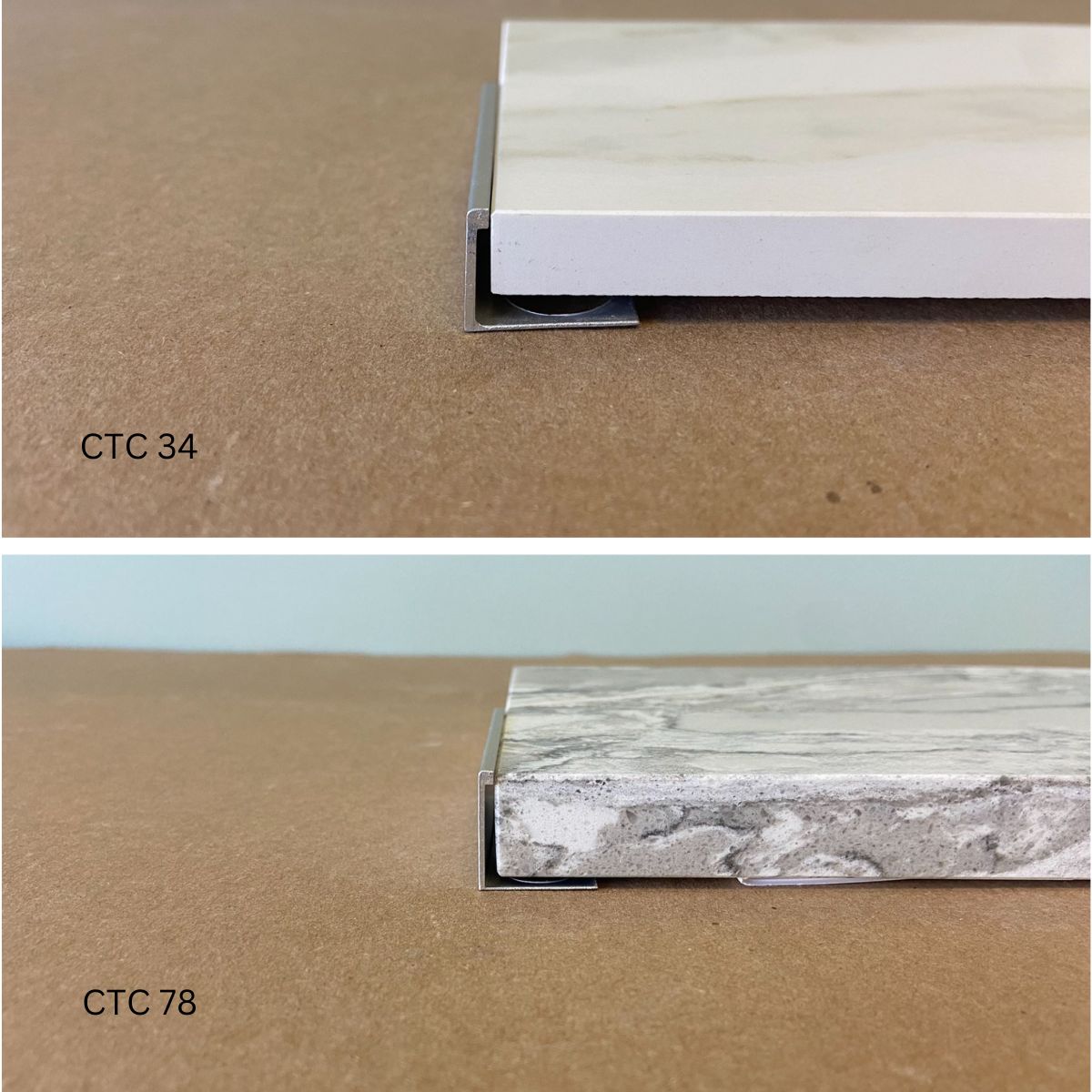 CTC Edge
The CTC Edge is designed to protect both adjoining hard surfaces from chipping by distributing the stress / weight away from its edge. It is also used as a decorative divider between two hard surfaces. You can also use our Edge to cap off wall tile, or to finish off a wall base without having to use a bull nose tile.
From left to right: Anodized Aluminum (Clear), Champagne (CHA), Light Bronze (BZ), Medium Bronze (MB), Dark Bronze (DB) and Black (BLK). Not all finishes options are stock items, some are custom colors. Please call for more information. What is Anodizing?

May be used in place of bullnose tile
Vertical and horizontal applications are suitable for CTC Edge installation
High traffic commercial floor applications are most common
May be used as a decorative strip between tiles

Edge – top edge 1/8″ reveal
CTC EDGE SPECIFICATIONS:
METAL EDGE STRIPS
Provide anodized aluminum edge strip with 1/8″ reveal at top edge and integral provision for anchorage to mortar bed or substrate. Height to match tile, stone or wood thickness. Finish to be determined by architect. Manufacturer – Ceramic Tool Company
HOW TO RADIUS CTC Trims and Transitions can easily be modified and installed in a radius or curve using the following directions as a guide. Using a tin snips or other appropriate tool, cut the notches out of perforations in leg. The number of open holes required is dependent on the size of the radius. The more perforations that are cut the more bendable the product becomes. (If bending the CTC Joint, you will need to cut the leg on both sides.) Then slowly bend the CTC Trim into the desired arc. CTC Transitions can be shaped for inside or outside radiuses. We strongly suggest the use of a template to pre-shape transitions strips prior to installation. This will prevent "kinking" of materials. A template can be created out of any sturdy sheet material such as plywood or masonite.
CTC EDGE
Tile Thickness
Product Code
1/4" - 6mm
CTC 14
3/8" - 9mm
CTC 38
7/16" - 10mm
CTC 716
1/2" - 12mm
CTC 12
5/8" - 15mm
CTC 58
3/4" - 20mm
CTC 34
7/8" - 22mm
CTC 78
CTC Edge is sold in 94" lengths