The Magic of Ceramic Tool is our
KnowledgeExperienceCustomer Service
Our metal trims accommodate tile, carpet, vinyl of all kinds, wood and stone flooring, helping designers and architects create a lasting, beautiful project, as well as making installation much easier for the contractor.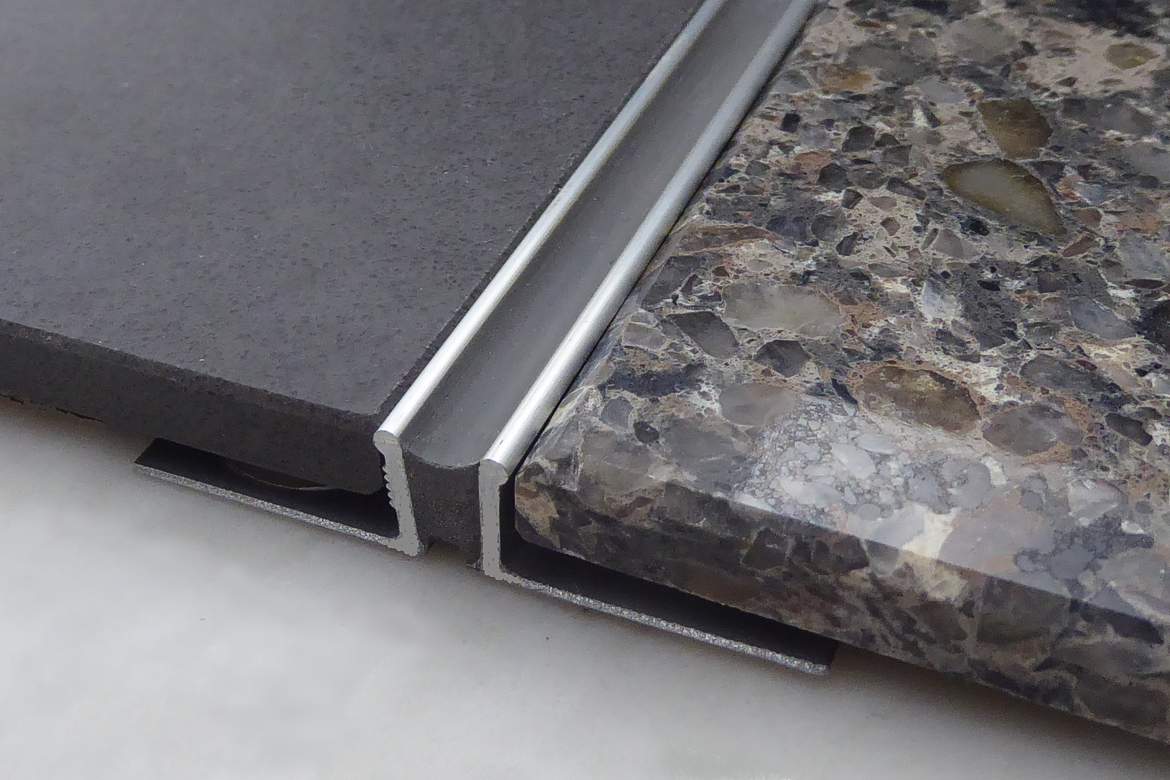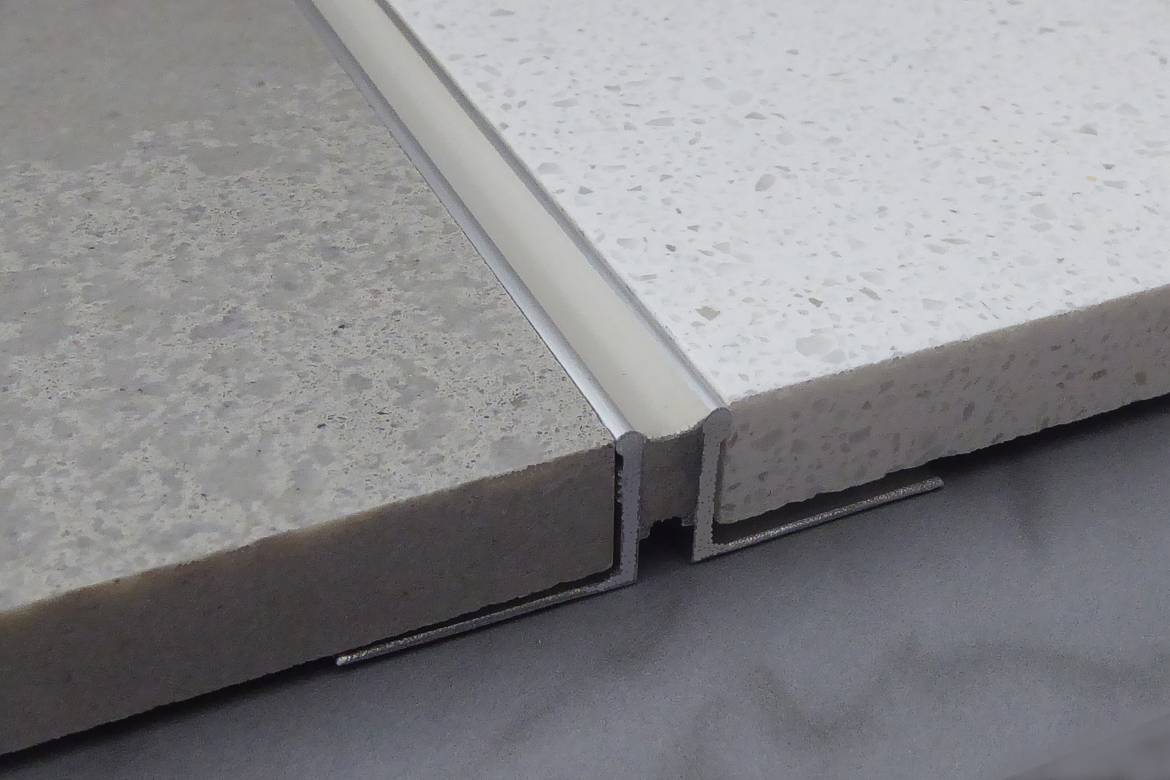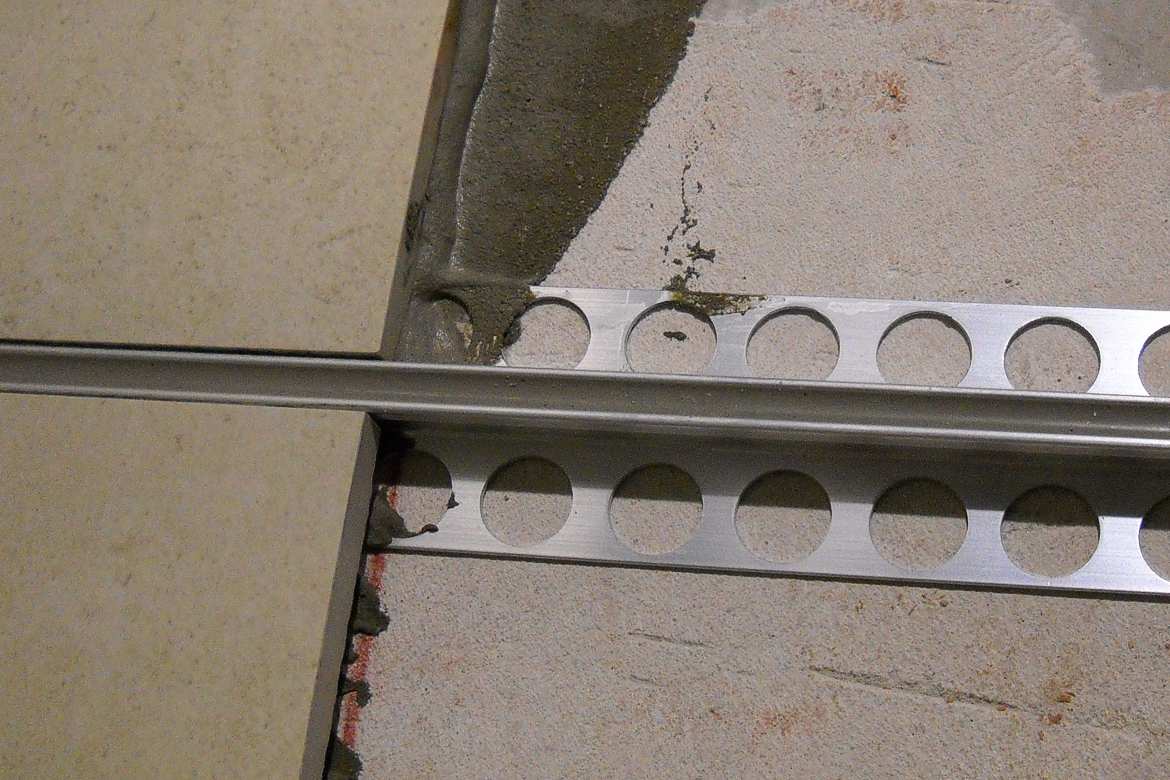 Expansion Joint
CTC Joints are pre-fabricated caulk joints designed for use over control and cold joints in new construction as well as renovations in commercial and residential projects. Because they are fully cured upon installation, you don't have to worry about adhesion, or the time and cost of waiting on a job site for your joints to harden without dirt or uneven settling.
Vertical and horizontal applications, floors and cladding
Interior and exterior surfaces
Retail, factories, schools and commercial applications where large areas of tile, stone or wood are common installations
The CTC Joint is resistant to wear, abrasion, penetration and puncture; the anodized aluminum sides protect your tile against chipping by taking the weight off the edges. It also withstands movement without distortion or failure: the sealant allows 25% shift, overall around 1/16" movement. With the wide variety of color sealants available, as well as multiple heights, the CTC Expansion Joint is the easiest decision to make for your flooring project.
Sealant: Forty (40) popular colors are stocked
Over three hundred (300) custom colors available
Aluminum: Clear and bronze anodized finishes
EXPANSION JOINT SPECIFICATIONS:
EXPANSION & CONTROL JOINTS
Provide prefabricated caulk joint consisting of two solid extruded "L" angles with factory installed two part polyurethane sealant, color to match grout joint color, specified by architect. Height to match tile, stone or wood thickness. Available in clear & bronze finish. Manufacturer – Ceramic Tool Company

Locate CTC Joint in tile or stone surfaces directly \ above joints in sub-floor
Full length may be fastened to sub-floor using a construction adhesive
Trowel setting material making sure there is full coverage over the entire leg
To ensure a smooth transition, mortar bed may be feathered off both sides of joint
Set tile up against the joint making sure that the top edge of the CTC Joint is flush or slightly (1/16″) below the top of the tile
Grout the surface as usual
CTC EXPANSION JOINT
Tile Thickness
Product Code
5/16" - 8mm
DXJ 1132
3/8" - 9mm
DXJ 38
7/16" - 10mm
DXJ 716
1/2" - 12mm
DXJ 12
5/8" - 15mm
DXJ 58
3/4" - 20mm
DXJ 34
CTC Joint is sold in 94" lengths