The Magic of Ceramic Tool is our
KnowledgeExperienceCustomer Service
Our metal trims accommodate tile, carpet, vinyl of all kinds, wood and stone flooring, helping designers and architects create a lasting, beautiful project, as well as making installation much easier for the contractor.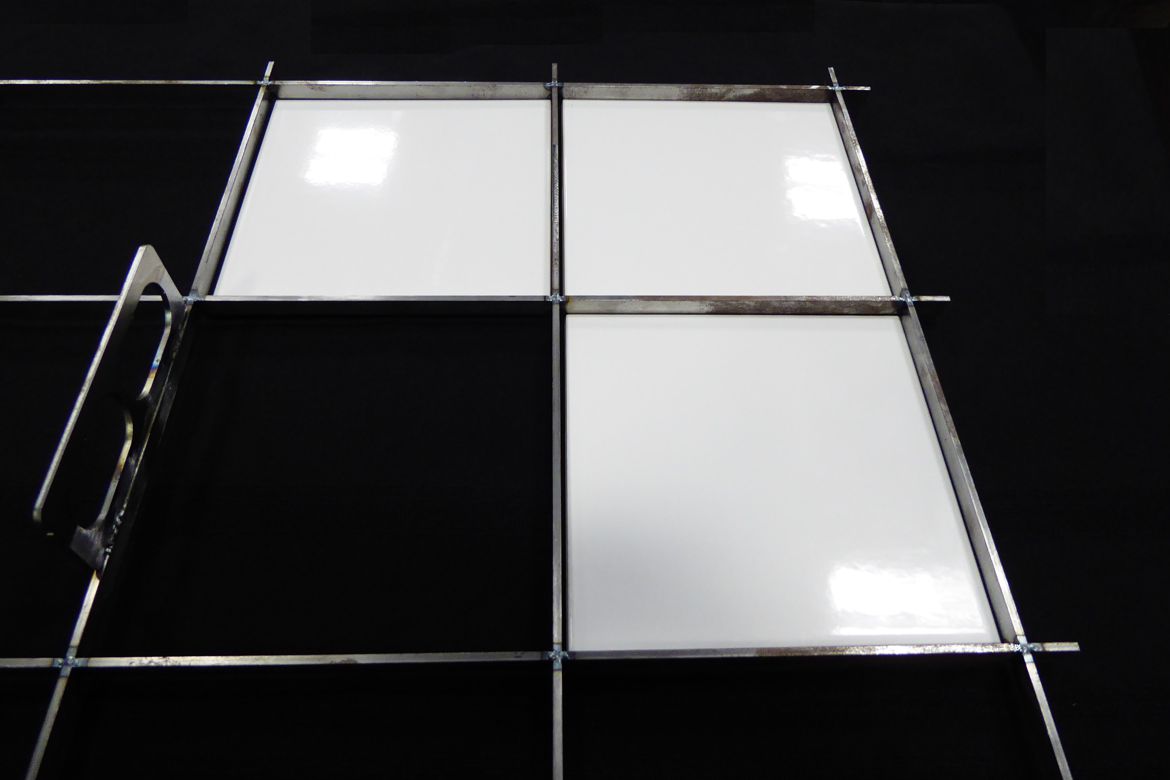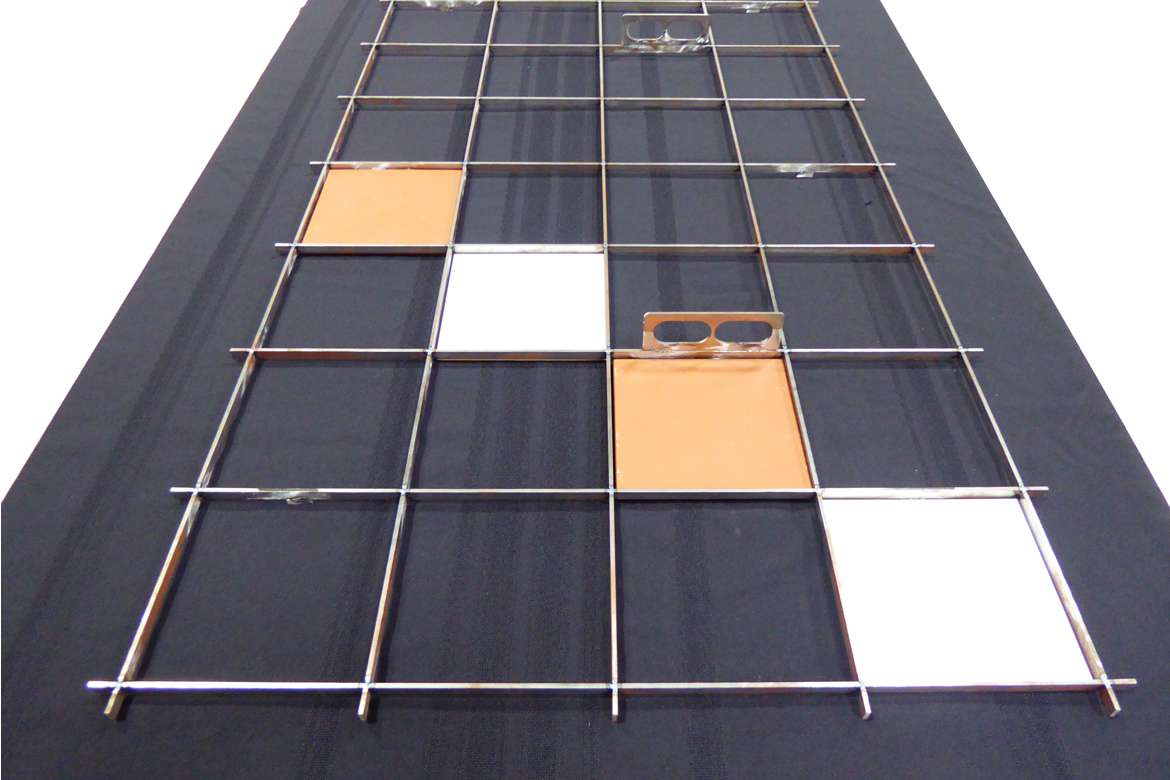 Tile Setting Frames
A perfectly tiled floor takes time, expertise, patience and money. Unfortunately many commercial projects come up against the natural enemy of perfection: deadlines. Ceramic Tool Company recognizes this problematic issue and manufactures tile setting frames to accommodate a flawless layout and a fast paced project schedule.

Stack Joint Square (SJ)
We usually keep 6″ x 6″ with standard 1/4″ or 3/16″ grout joint IN STOCK!
Running Bond Horizontal (RB)

Square Basket (SB)
Custom dimensions and leg sizes available. Call Today!
ACTUAL POCKET SIZE
(ONE TILE + ONE JOINT)
Pocket Size = Inside Dimension to Outside Dimension
The steel takes 1/8″ joint space, so we recommend a minimum joint size of 1/4″ to allow for variations in actual tile sizes.