The Magic of Ceramic Tool is our
KnowledgeExperienceCustomer Service
Our metal trims accommodate tile, carpet, vinyl of all kinds, wood and stone flooring, helping designers and architects create a lasting, beautiful project, as well as making installation much easier for the contractor.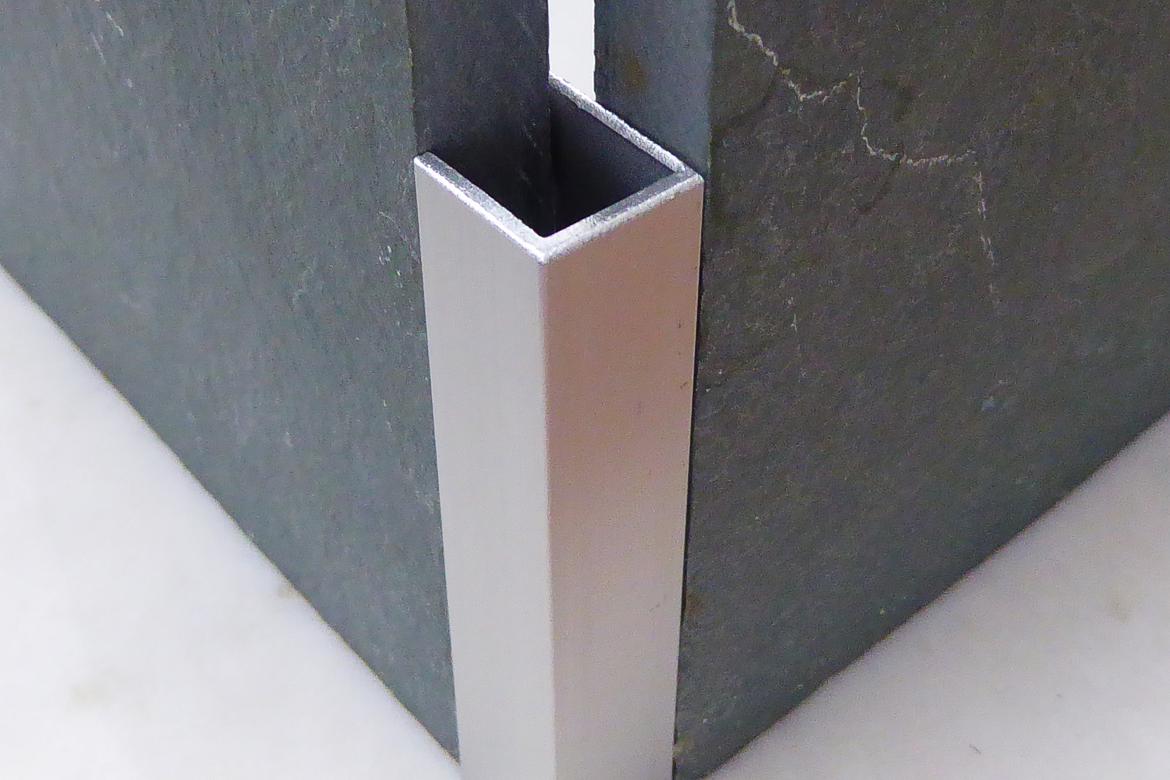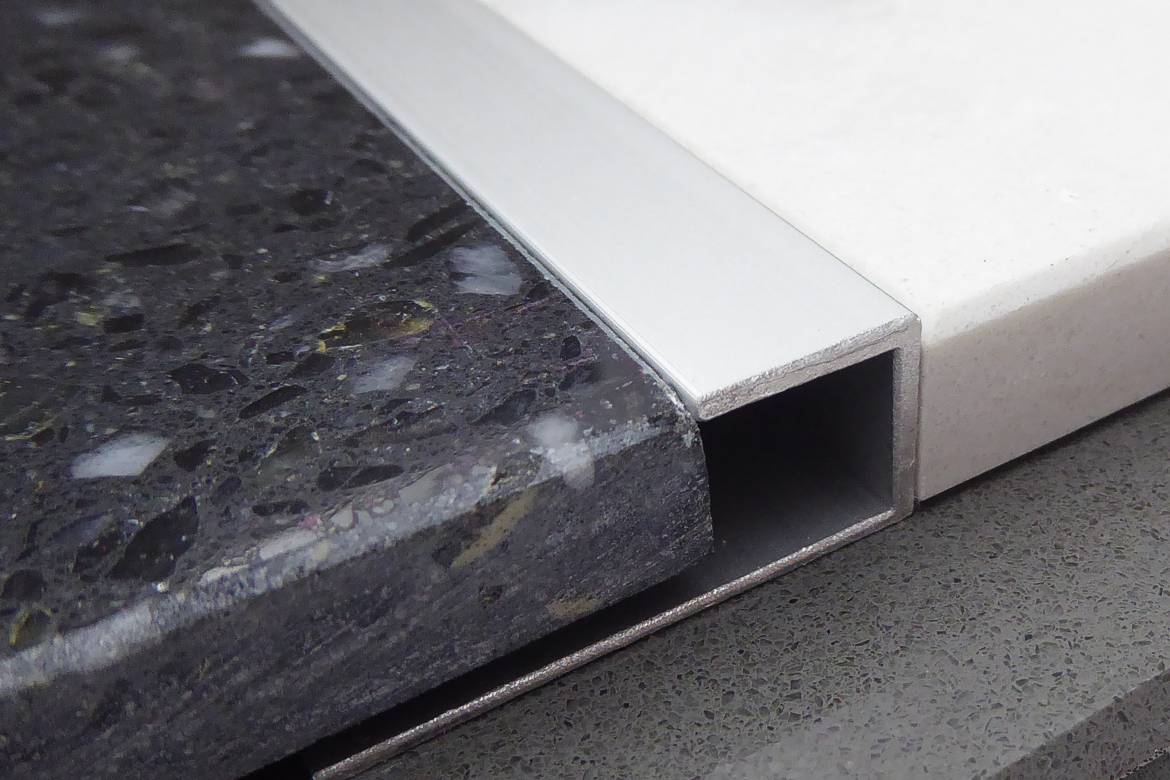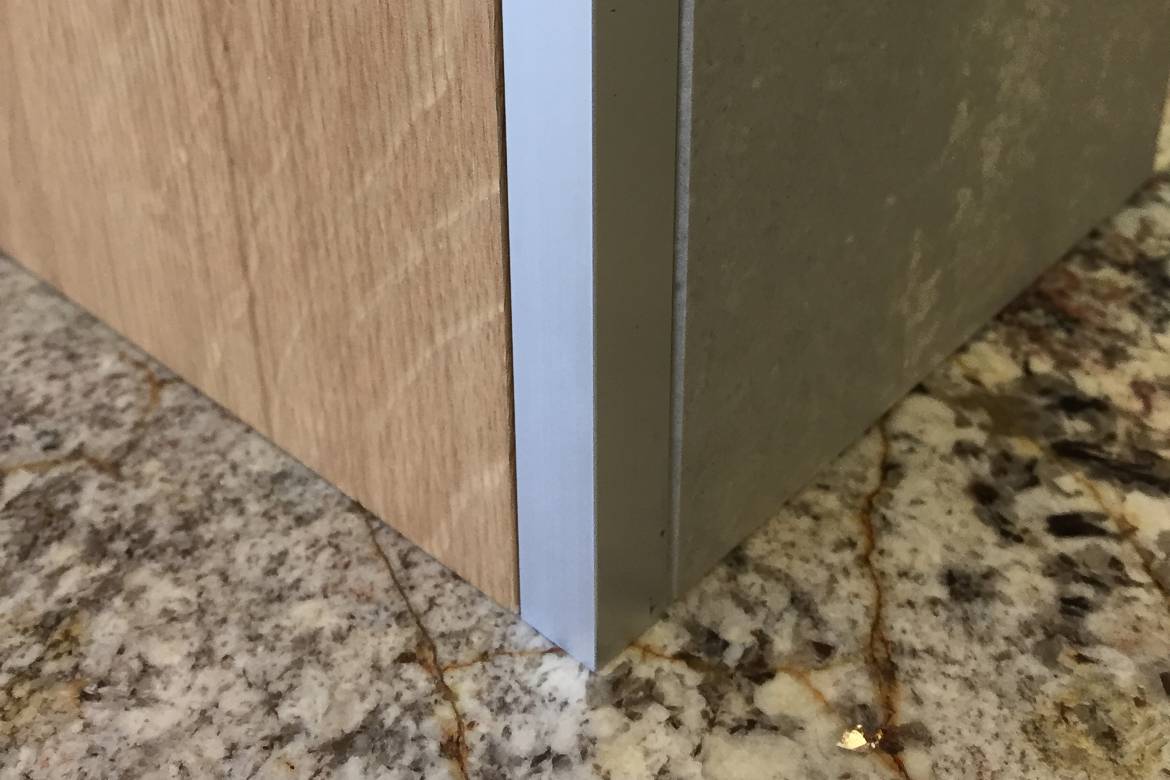 CTC SQ
The CTC "SQ" is an anodized aluminum profile that is designed primarily to finish the edge of wall tile at a corner, but can also be used in hard surface floor applications.
Used in commercial or residential wall applications needing a finished corner.
Can be used as a design element in a tiled floor or wall pattern.
CTC 12 SQ would also work as a stair nosing, preventing chipping of tile on the riser or top tread.
Can be installed to meet the lip edge, or under for additional edge protection.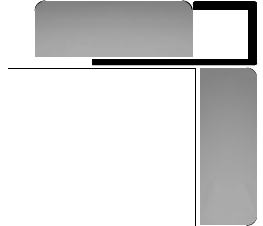 SQ – 1/2″ reveal
From left to right: Anodized Aluminum (Clear), Champagne (CHA), Light Bronze (BZ), Medium Bronze (MB), Dark Bronze (DB) and Black (BLK). Not all finish options are stock items, some are custom colors. Please call for more information. What is Anodizing?

CTC 12 SQ SPECIFICATIONS:
METAL EDGE STRIPS
Provide anodized aluminum square edge strip with 1/2″ reveal at both top edge as well as perpendicular edge with integral provision for anchorage to mortar bed or substrate. Height to match tile, stone or wood thickness. Finish to be determined by architect. Manufacturer – Ceramic Tool Company
CTC SQ
Tile Thickness
Product Code
1/2" - 12mm
CTC 12 SQ
CTC 12 SQ is sold in 94" lengths