The Magic of Ceramic Tool is our
KnowledgeExperienceCustomer Service
Our metal trims accommodate tile, carpet, vinyl of all kinds, wood and stone flooring, helping designers and architects create a lasting, beautiful project, as well as making installation much easier for the contractor.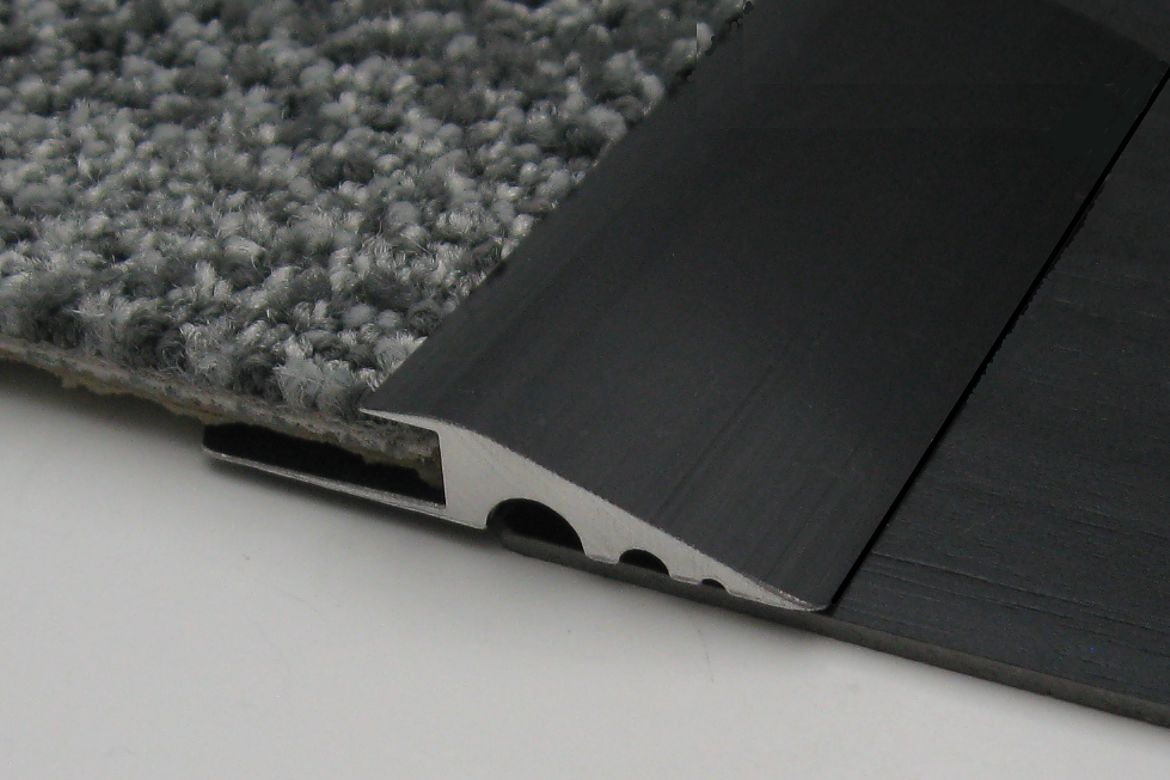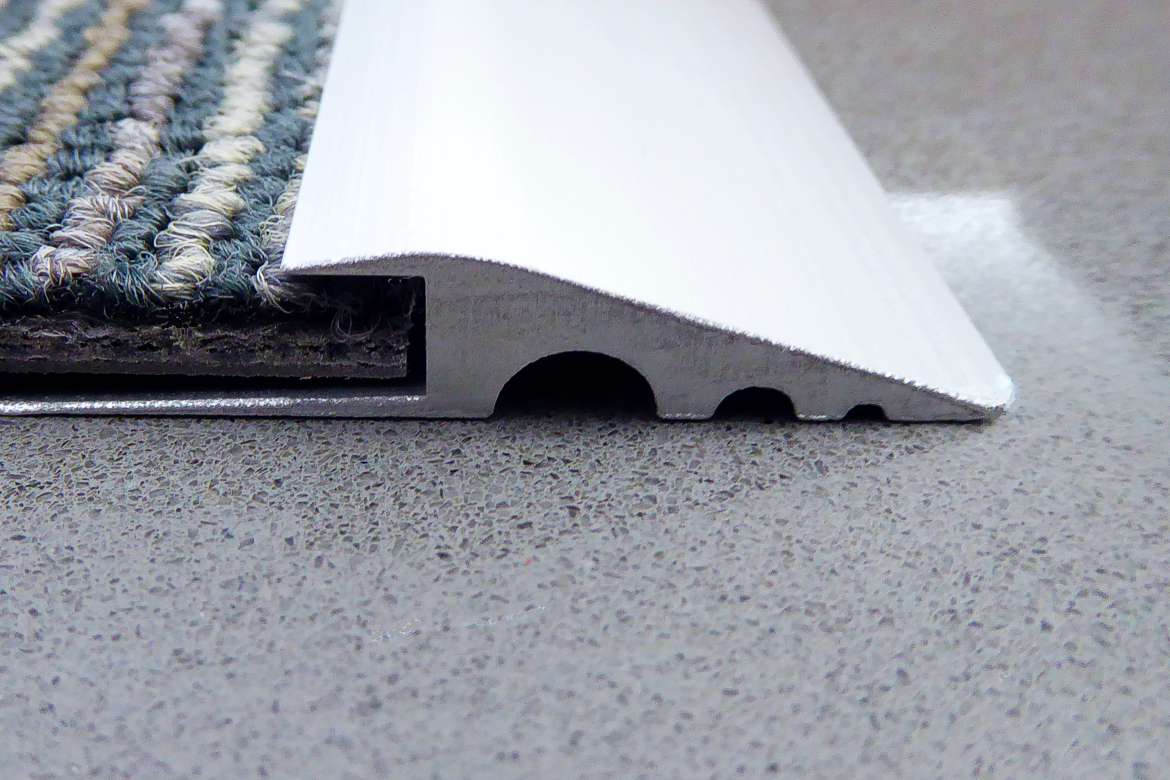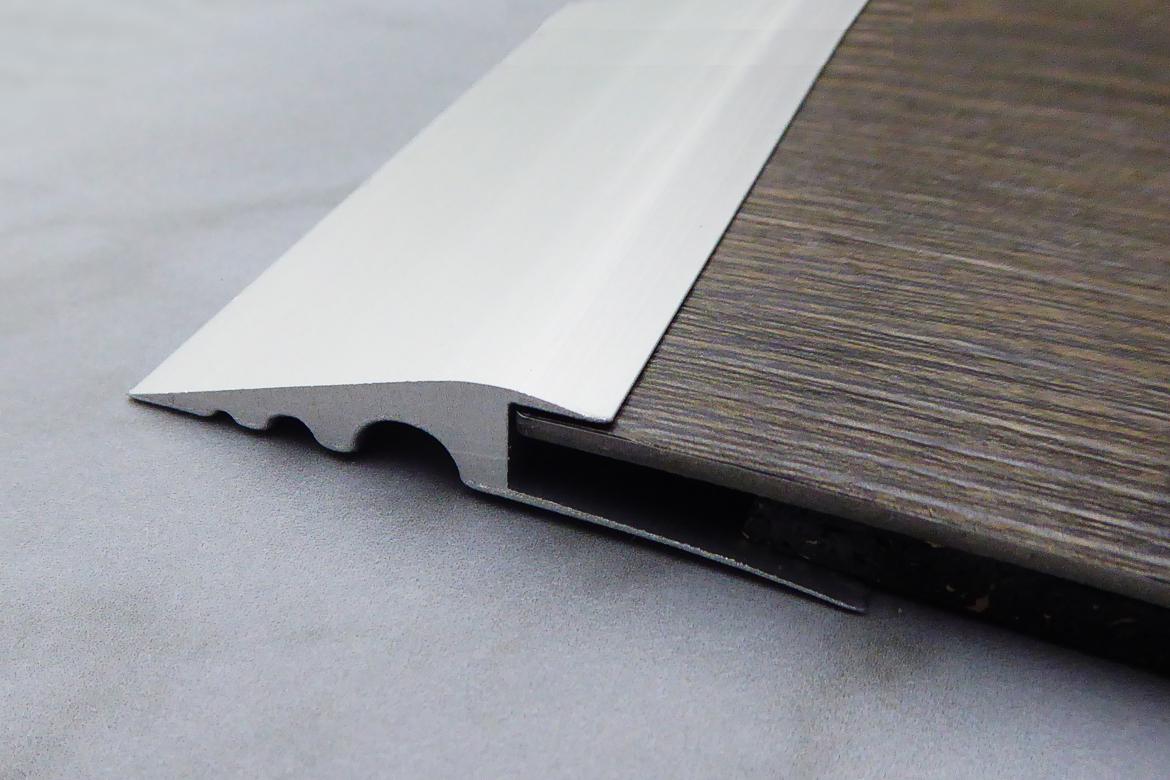 CTC 14 Reducer
CTC 14 Reducer is an aluminum transition designed for a carpet reduction to vinyl or concrete application. In addition to the ¼" metal lip that protects the edge of the carpet, the Reducer also features a sloped anchoring leg that avoids the need for flashing off the metal leg. Only 1 5/16" wide, the CTC 14 Reducer is ADA compliant, and offers the floor contractor a smooth and easy installation for both commercial and residential construction projects.
Designed for glue down carpet or vinyl to concrete floors
Offers 1/4″ reveal to protect the edge of the carpet or vinyl
Anchoring leg has slight pitch to reduce the amount of flashing needed when installing soft surface flooring
Gradual slope to concrete offers easier transition for foot and wheel traffic

1/4″ (H) to 0″ x 1 5/16″ (W)
From left to right: Anodized Aluminum (Clear), Champagne (CHA), Light Bronze (BZ), Medium Bronze (MB), Dark Bronze (DB) and Black (BLK). Not all finish options are stock items, some are made as custom ordered products. Please call for more information. What is Anodizing?


CTC REDUCER SPECIFICATIONS:
METAL TRANSITIONS
Provide anodized aluminum transition where non-level flooring surfaces meet. Must meet ADA Guidelines. Height to match tile, stone or wood thickness. Manufacturer – Ceramic Tool Company
CTC 14 REDUCER
Height
Width
Product Code
1/4"
1 5/16"
CTC 14 Reducer
CTC Reducer is sold in 94" lengths
Additional Soft Surface Profiles