The Magic of Ceramic Tool is our
KnowledgeExperienceCustomer Service
Our metal trims accommodate tile, carpet, vinyl of all kinds, wood and stone flooring, helping designers and architects create a lasting, beautiful project, as well as making installation much easier for the contractor.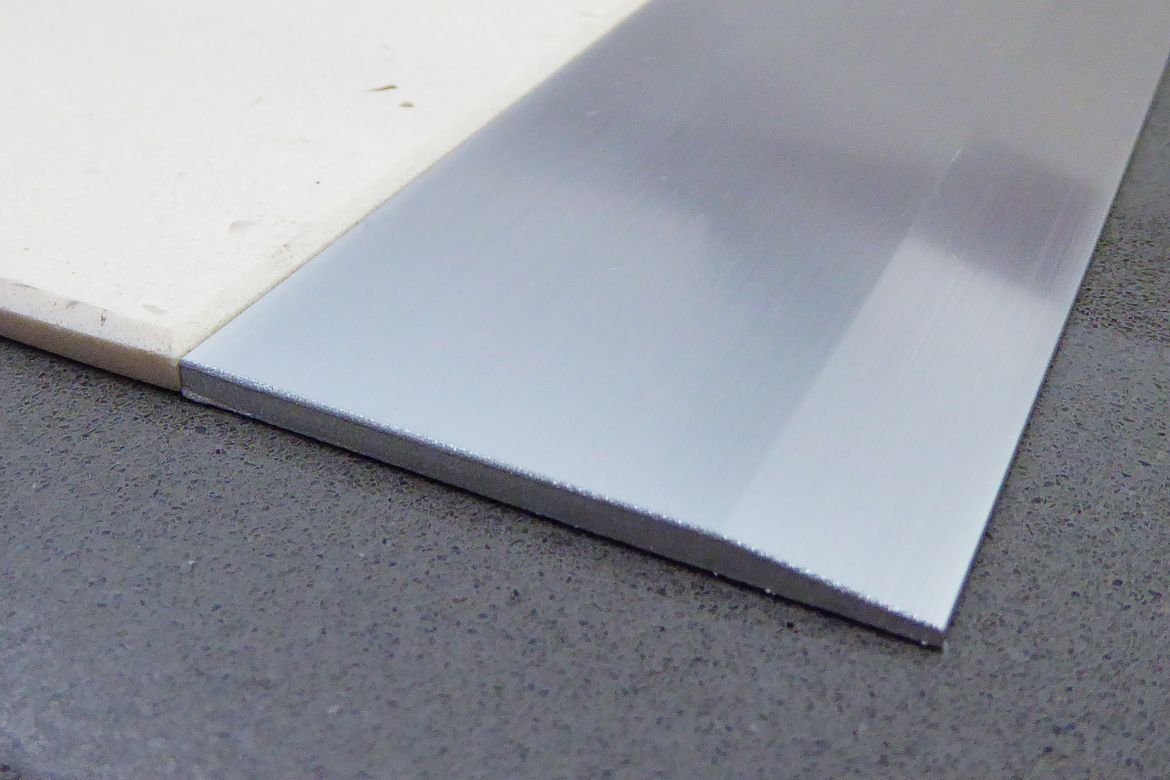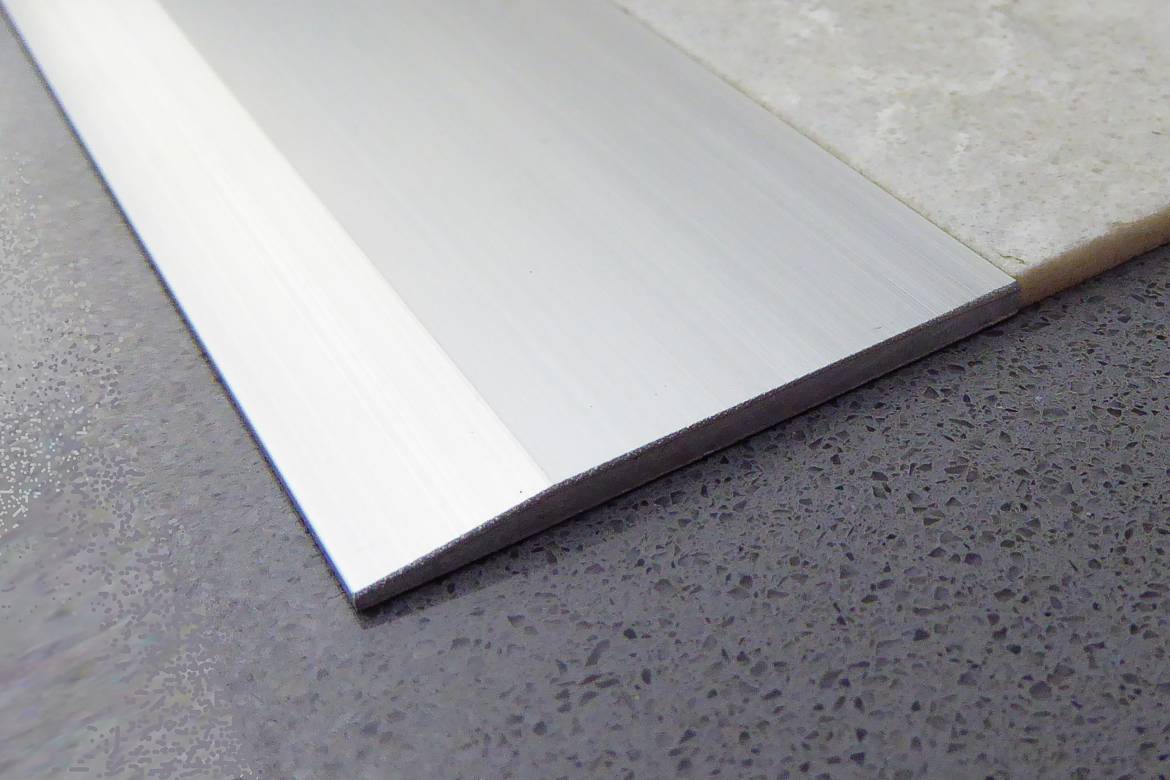 CTC 18 Reducer
The CTC 18 Reducer (formerly 94) is what we consider to be a soft surface trim: the 18 Reducer reduces from 1/8" vinyl down to 0". This anodized aluminum reducer is best suited for soft surface applications in commercial construction; it offers a far more durable solution than rubber and is ADA compliant. All of our CTC Reducers can be both mechanically fastened into or glued on concrete with a construction adhesive, and can be used with existing flooring or new construction.
Use at doorways, escalator pads or anywhere a change in floor height occurs
Install in areas where mall concourse meets lease lines
Use in commercial floor applications with existing vinyl or carpet
Transition from 1/8″ flooring to concrete

CTC 18 Reducer – 1/8″ down to 0″
From left to right: Anodized Aluminum (Clear), Champagne (CHA), Light Bronze (BZ), Medium Bronze (MB), Dark Bronze (DB) and Black (BLK). What is Anodizing?

CTC REDUCER SPECIFICATIONS: METAL TRANSITIONS Provide anodized aluminum transition where non-level flooring surfaces meet. Must meet ADA Guidelines. Height to match tile, stone or wood thickness. Manufacturer – Ceramic Tool Company
CTC REDUCER
Height
Width
Product Code
1/8"
2"
CTC 18 Reducer
CTC 18 Reducer is sold in 94" lengths
Additional Soft Surface Profiles